FOCUS ON
TEAMGLIDER
"Creating healthy and effective groups capable of responding to new challenges is perhaps the most important task facing the human community of today"
Susan Wheelan, from "Group Processes", 2004
What is its purpose?
Through a modular programme and set of "tools" and techniques specifically dedicated to groups we support Organisations in creating and developing High Performing Teams, managing, in the most effective manner and attentive to the well-being of people, all of the phases of a group's life cycle in the work context, from creation to termination.
SUCCESS CONTINUITY
What is its purpose?
In an increasingly complex and uncertain competitive environment Companies need to balance their focus on short-term profit paying attention to continuity. The ability to correctly interpret all of the aspects related to Compliance, the ability to manage uncertainties and the risks connected with innovation processes and continuous organisational evolution are currently the key skills of every Management Team and, all in all, of the entire Organisation.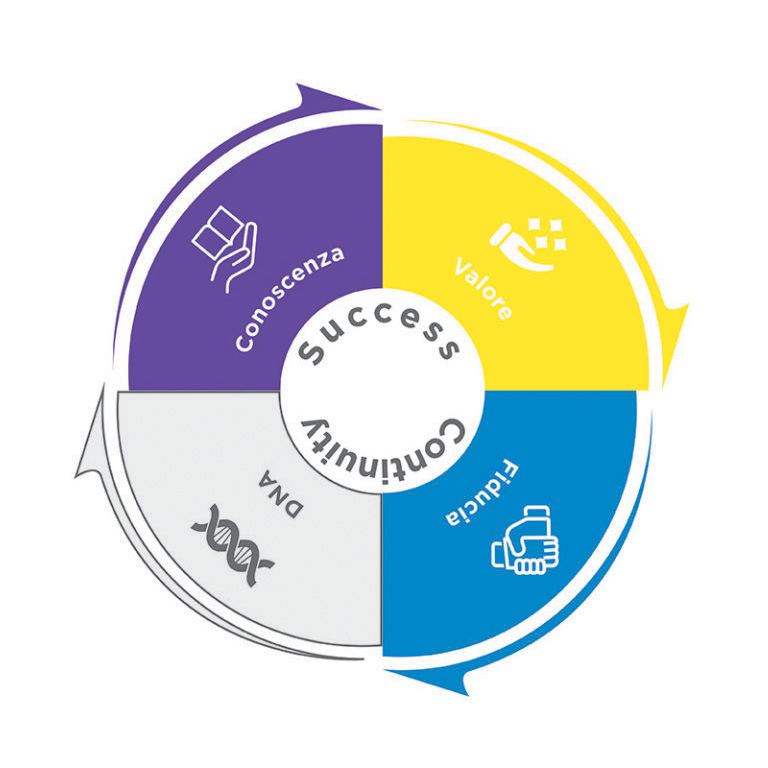 A fluid and dynamic business ever in change requires training available to all of these stimulants.